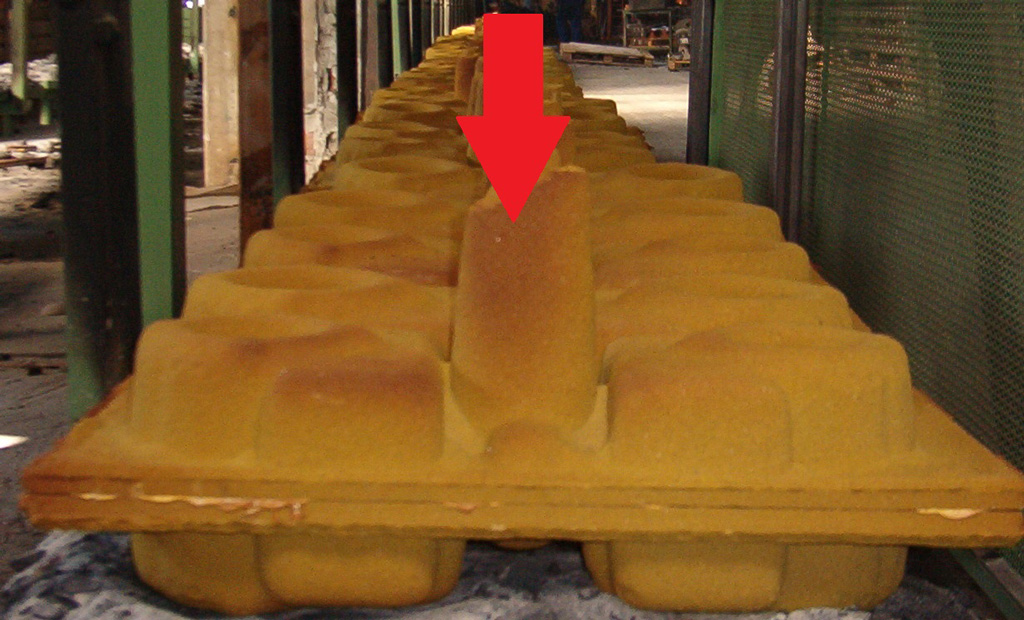 Shell moulding is a technology used to produce castings on the net near shape concept.
The particular system of production of a thin rigid shell is able to obtain geometry on casting with restricted tolerance, finished and smoothness surface and complex shape
Much more than a system to shape the geometry
This system is providing a number of other advantages. Further the first possibility to use the geometrical quality of a shell moulded part, the other points focus on the thermic and mechanical characteristics of the shell mould. These characteristics are the bases for a reliable and advanced casting part.
Material produced
Gray Iron
Compacted Graphite Iron
Ductile Iron
Alloyed Cast Iron
Carbon Steel
Compacted Graphite Iron
Compacted Graphite Iron (CGI) is the better compromise that the metallurgy of iron is able today to offer for mechanical solution.
Elevated mechanical performance in reference to gray iron;
Elevated machinability in reference to ductile iron;
Better castability in reference to gray and ductile iron;
CGI Mechanical Characteristics – ISO 16112
Material designation
Tensile strengthRm

N/mm2 

min.

0,2%proof
strengthRp 0,2
N/mm2

min.

Elongation

A

%

min.

Typical Brinell
hardness range

HBW 10/30

ISO 16112/JV/300/S
300
210
2,0
140 to 210
ISO 16112/JV/350/S
350
245
1,5
160 to 220
ISO 16112/JV/400/S
400
280
1,0
180 to 240
ISO 16112/JV/450/S
450
315
1,0
200 to 250
ISO 16112/JV/500/S
500
350
0,5
220 to 260